Ball bearings working in vehicles
Cars are running very fast in the road, and drivers can control the speed of cars with steering, brake, and accelerating. In order to make the controlling more smooth, the designer use ball bearings.
Why do they use ball bearigns?
Ball bearings
are rolling elements used to reduce the rotational friction between a vehicle and the surface on which it travels (such as a concrete pavement). They also support axial and radial loads to maintain balance during speed changes or sudden braking during operation.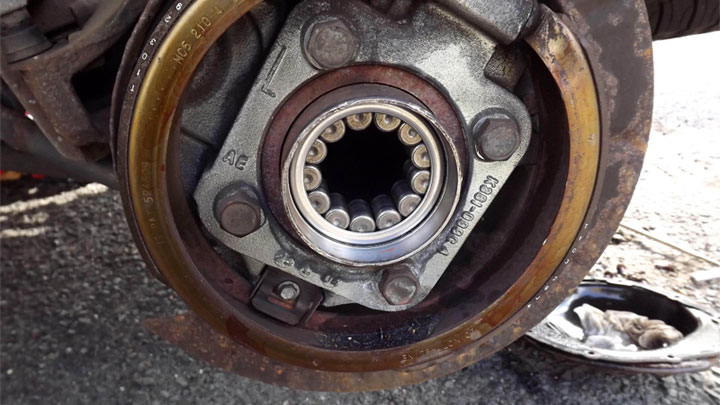 Which parts of cars are using ball bearings?
In automobiles, ball bearings are inserted inside the wheels and are called special grooves called "cage". Then, the bearings run around the cage while the vehicle is running, and their role is to evenly distribute the load of the vehicle during operation. When your car's load exceeds its load-bearing capacity, you may find that the driving experience is reduced, but more tired; this is because the bearings can no longer bear the weight of the vehicle.
What are benefets of using ball bearings in cars?
Ball bearings play an indispensable role in most vehicles. They help improve the performance of the car and allow smooth driving, because the brakes can withstand less pressure to control the speed of the car while driving. Bearings also allow the vehicle to be adjusted when driving on uneven roads such as uneven roads and flat asphalt roads. Most importantly, bearings help absorb passenger vibrations when a sudden brake or vehicle collides with other vehicles or structures, similar to bearings used on buildings in earthquake-prone countries such as Japan.
How to make maintenance for ball bearings?
Like many other parts of a vehicle, ball bearings are also prone to wear. The best way to repair them is to replace them completely. The ideal time to replace the ball bearing is to replace the brake. Doing so will allow you to enjoy the best driving performance, because the brakes and bearings are brand new. In maintaining better vehicle control, it is also important to keep clean brakes. Bearings alone can improve the vehicle's shock absorption performance, but not its speed or steering.
Risk of using ball bearings in vechicles?
Although ball bearings help improve car performance, they can also cause wheel eccentricity, which can lead to driving accidents. Drivers can avoid this potential problem by sending the car to a repair shop on a regular basis so that it can be resolved immediately after the problem is diagnosed.
In sum, ball bearings have more benifets while using in cars, but you need also make sure they are in good performance.
FAGbearings
.cc provides different types of branding ball bearings such as Sweden SKF Bearing, Germany FAG and
INA Bearing
, Japan NSK Bearing, Japan NTN Bearing, Japan IKO Bearing,Japan KOYO Bearing,Japan NACHI Bearing and America TIMEKN Bearing ,etc. If you are bothering about how to select a suitable ball bearing, please feel free to contact and get a quote.
Related posts:
How are ball bearings assembled?
Ball bearings will become main stream.